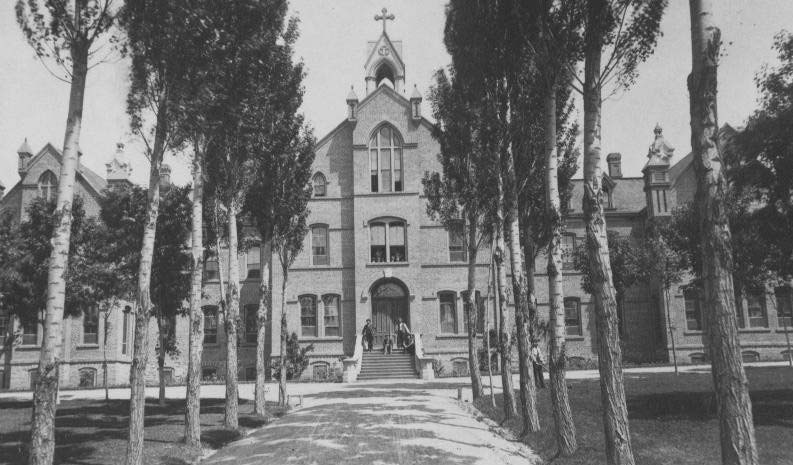 The Historic Holy Cross Chapel is a beautiful, historic building that provides an interfaith sanctuary of solitude and comfort for patients, families, staff, visitors, and friends. The chapel was created as part of the Holy Cross Hospital, first established in 1875 by the Sisters of the Holy Cross—a prominent Roman Catholic women's religious order that founded schools, hospitals, charities and other institutions in Utah during the 19th century. In 1976, the chapel was named to the state historic registry.
The chapel now serves as a nondenominational interfaith sanctuary. For more than 100 years, the chapel has contributed to the life of the city and serves as one of only two 19th century Catholic churches remaining in the downtown Salt Lake area.
Preserving Local Heritage
The chapel is an important landmark and historical site in Salt Lake City and the Catholic community in Utah and around the world. The chapel is one of the most aesthetically beautiful ecclesiastical structures in the state and one of the most historically important ones in the history of the Catholic diocese, bringing an important foundation for religion, education and medical care to the American West.
The Historic Holy Cross Chapel was designed by the architect Carl M. Neuhausen, who was also the architect of the Cathedral of the Madeleine, the Thomas Kearns mansion and the St. Ann Orphanage. The style of the building strongly resembles that of its sister structure, the Cathedral, making a restoration to its original design important for modern day and future generations in understanding a piece of their own beginnings.